MODELS
Y21467B Mini diam. 88 mm; length 202 mm
Y21468B Small diam. 88 mm; length 258,5 mm
Y21469B Medium diam. 88 mm; length 373 mm
Y21470B Large diam. 88 mm; length 518,5 mm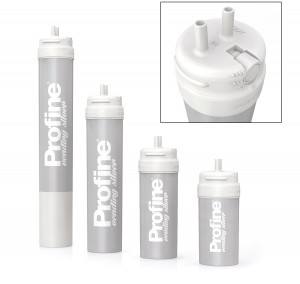 PROFINE® Vending SILVER water filter cartridge gives you:
• a bacteriostatic action
• a microfiltration of 0,5 micron
• a removal of disagreable odour and taste
• an extendeed capacity guarantee
All these features make PROFINE® Vending SILVER ideal for use in cold beverage fountain dispensers and drinking water coolers.
IDEAL FOR COLD BEVERAGES. Thanks to
Profine® Carbon Block technology enriched with silver ions, PROFINE® Vending SILVER has a bacteriostatic action, reduces chlorine, bad odours and off-tastes and gives you good taste in beverages
STEM DESIGN. Thanks to the compact stem design, it is possible to connect the water circuit directly to the filter cartridge. Without the cartridge head the installation volume is reduced as 30% and any service action becomes easier.
USE. PROFINE® Vending SILVER takes part in a group of Profine® Vending products tested and designed to meet every demand in restaurant, catering and vending sectors. The cartridge must be used only with cold drinking water.
TECHNICAL SPECIFICATIONS
MINI
SMALL
MEDIUM
LARGE
Functional flow Rate
2,2 l/min
3 l/min
5 l/min
7 l/min
Working pressure
Min. 2 – Max. 6 Bar
Min. 2 – Max. 6 Bar
Min. 2 – Max. 6 Bar
Min. 2 – Max. 6 Bar
Temperature
Min. 4 Max. 30°C

(39-86°F)

Min. 4 Max. 30°C

(39-86°F)

Min. 4 Max. 30°C

(39-86°F)

Min. 4 Max. 30°C

(39-86°F)

Capacity
7.000 l
15.000 l
24.000 l
45.000 l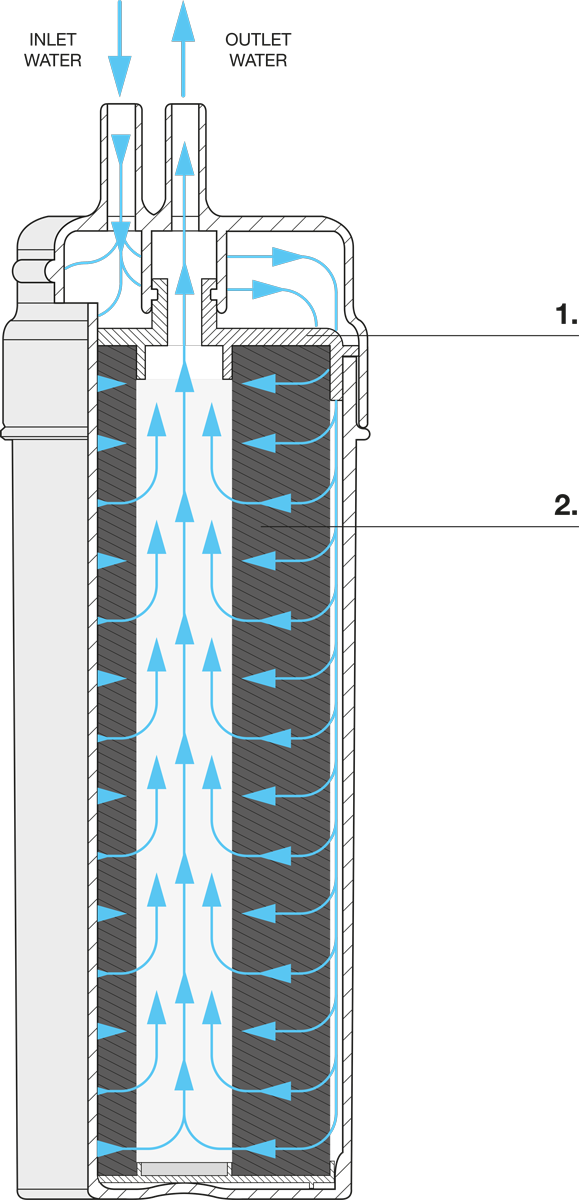 TOP TECHNOLOGY IN 2 FILTRATION STAGES:
Laminated upper distributor to optimize the inlet flow
Carbon block enriched with silver ions and 0.5 micron microfiltration
---
INSTALLATION:
• The cartridge can be installed in vertical or horizontal position
• Installation is provided in compliance with local regulations in law
• Use only IN OUT CONNECTION 3/8"
REPLACEMENT: change cartridge after 12 months or when capacity is reached.
DO NOT DISPOSE OF THE EXHAUSTED CARTRIDGE IN THE ENVIRONMENT.
PACKAGING: cardboard box 6 pieces
Mini L x W x H: 28.5 x 19 x 22.9 cm
Small L x W x H: 28 x 20 x 28 cm
Medium L x W x H: 28 x 20 x 39,5 cm
Large L x W x H: 28 x 20 x 54 cm