UNO: bye bye plastci bottles!
Design Odoardo Fioravanti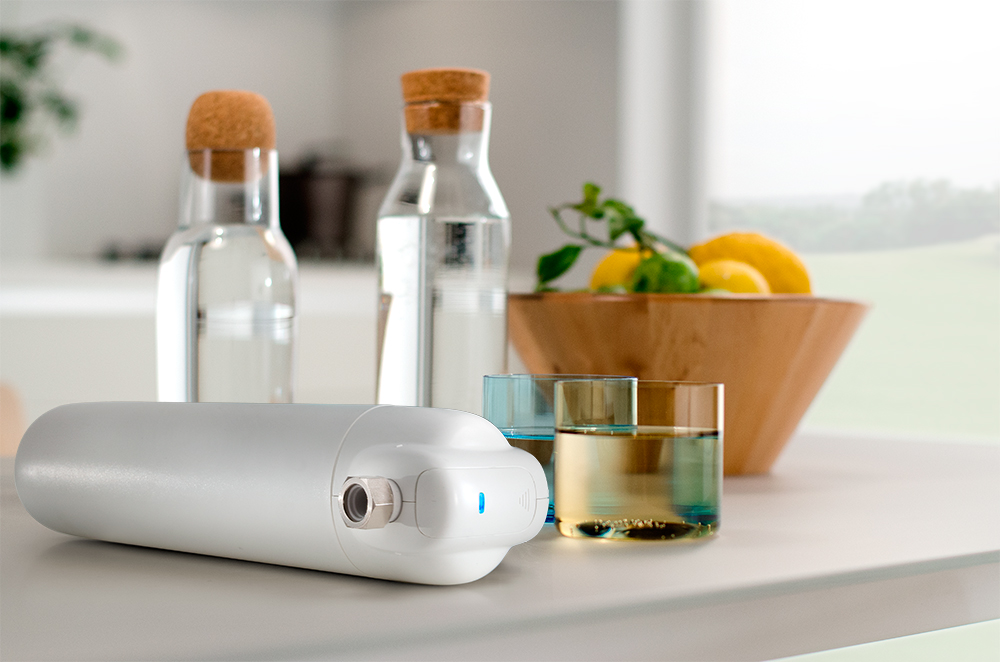 UNO is the dream of natural water sourced straight from
the earth, available in your home. No more storing our water in plastic bottles, to drive it hundreds of miles to get to your table. With UNO you can drink your home's water, safe, fresh, and straight from your tap. Drinking only water from the tap generates a saving of 1,314 bottles per year, and an average of 400.00 € per family!

UNO. Still water, simply.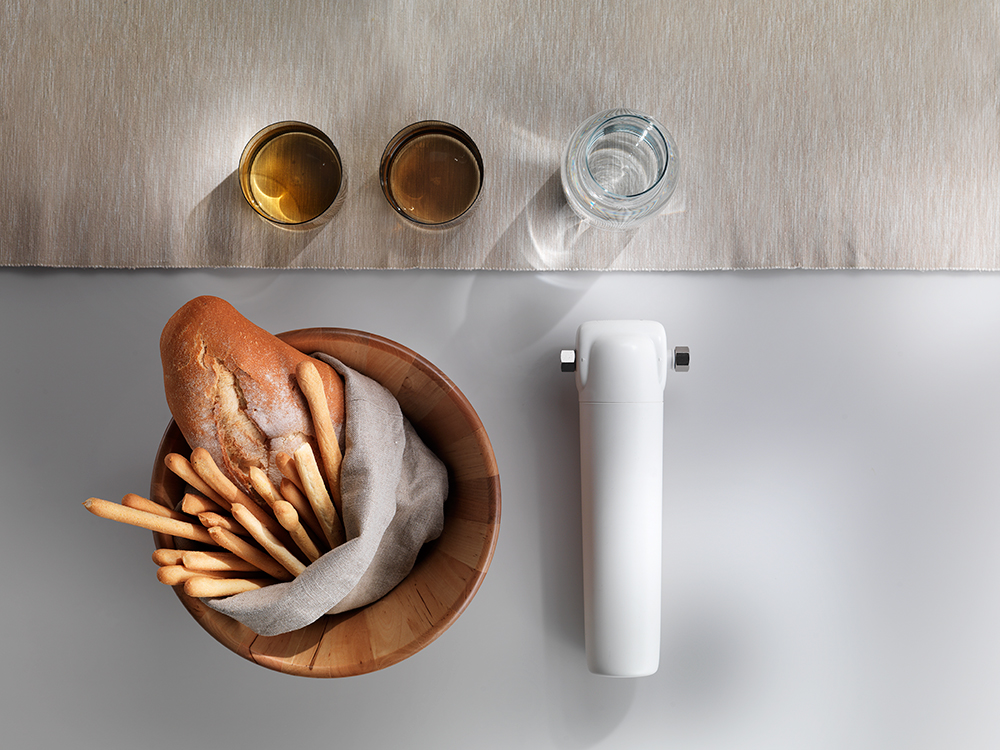 UNO is simplicity made real. Clean, fresh water, with no installation needed. Just close your cold water valve, unscrew the pipe and attach it to UNO. Quick, and easy, UNO gives you still water, simply.
Perfomation guaratee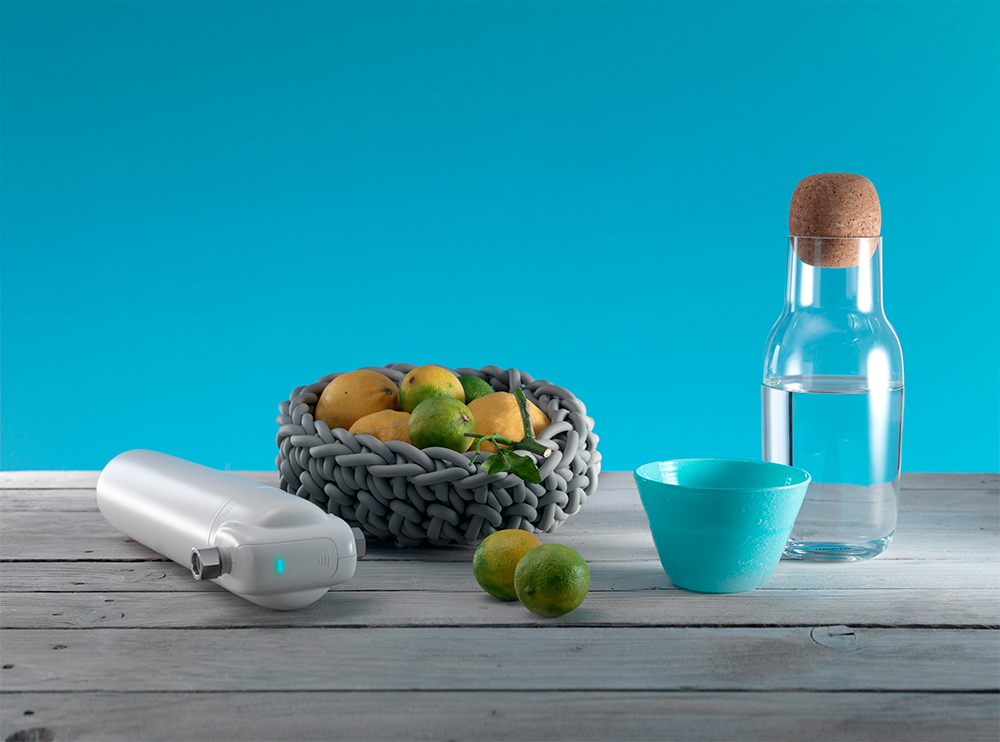 UNO's small size and elegant design hide its
powerful performance. Inside the sleek body, the silver-impregnated carbon
block guarantees 0.5 micron filtration for up to 7,000 litres of clean, fresh, refined water.UNO is an antibacterial system, enhanced by the guaranteed bacteriostatic action of the impregnated silver ions. Under rigorous testing to simulate a family household, no pollution, or bacterial contamination were detected, even after prolonged 'holiday' periods.
Google