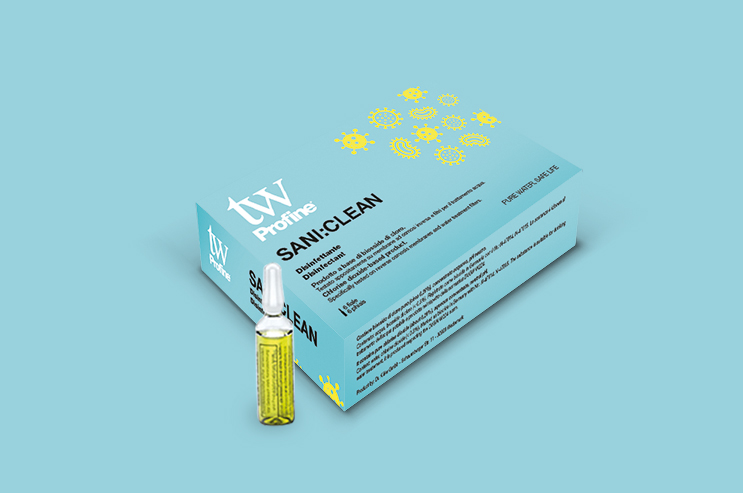 Virucidal capacity Sani:Clean at 99.999%
Laboratory tests confirm the effectiveness of Sani:Clean against the new virus SARS-COV-2, commonly called Covid and many other viruses such as:
viruses transmitted by blood including HBV, HCV and HIV,
members of the family of viruses such as orthomyxoviridae,
coronaviridae (as MERS-COV, SARS-COV-1 and SARS-COV-2),
filovoridae including Ebola virus.
Also Sani:Clean disinfects against pathogenic bacteria, fungi and biofilm.
Sani:Clean by TW Profine is the sanitizing treatment of filters, reverse osmosis systems, refrigeration units and also automatic dispensers of hot and cold drinks.It is recommended maintenance every 3/6 months to remove bacteria and biofilm present in pipes and/or storage tanks.

Disinfection is recommended every time the Profine filter is changed and when not in use for more than 4 weeks.
DOMESTIC USE:
PROFESSIONAL USE:
I CLASSICI TW
Google