UNO is Green Product Award selection 2016, among the best green products of the year.

900 bottles for a total of 30 kg of plastic, 180 kg of CO2, 1.09 kg of sulfur, 0.79 kg of monoxide, 33 l of diesel oil and 43 kg of oil that don't go in the environment. How is it possible? If a family of four people drinks tap water using Profine UNO.
The system for drinking water that was setected Berlin the Green Product Award jury, the German award about innovations that have attention to the planet.
UNO, design by Odo Fioravanti was selected as a finalist of the prestigious award thanks to its main feature: encourage the use of tap water instead of bottled one to help the environment and the domestic economy.
The jury is about to meet, we await the final verdict!
Drink home water is easy!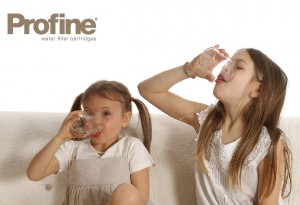 We all know that plastic bottles are not good for the earth, so to stop drinking bottled water is not to make a radical choice, but it hasn't been simple. Now it is. Just say stop to the glamour of the big advertisers and understand that,  by drinking the water from your tap, you will reduce your family expenses and safeguard the environment.
To learn more read HERE
How much can you save by drinking tap water?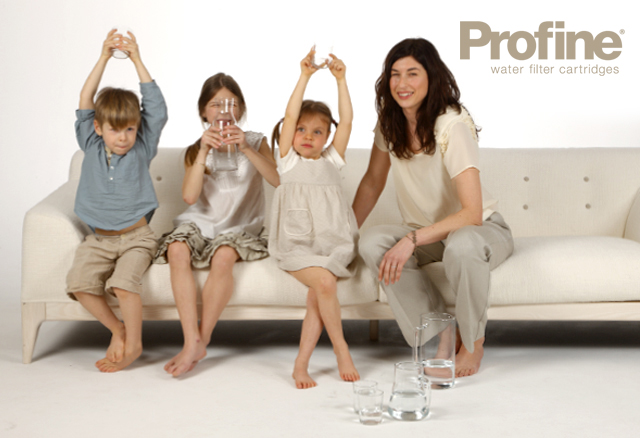 How much does your family spends on bottled water? What impact does this have on the environment? How much would you save if you drank the water from your tap?
All these questions can be answered using  Profine® calculator
1 Kit PROFINE® ® Replaces 10,000 plastic bottles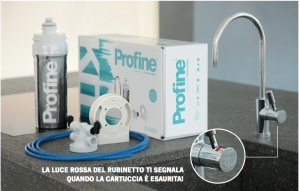 We buy water because often our household supply is simply not good enough. After all, why shoud you have to drink cloudy, unpalatable water?Fortunately, you don't have to. By installing the Profine® Kit for your drinking water you can ensure  that the water from your tap is of the highest quality, every day of the year.
To learn more read HERE
Google