The best Profine® water technologies become bigger
The BIG line is born: increased performance in a single product.
Our filters increase its volume to give more autonomy without creating series of bulky cartridges.
Profine® BIG water treatment systems have been designed to be particularly long-lasting in all their variants, the eight new versions are available with different connection options and possible integrated by-pass into the structure.
With the BIG line the perfomances increase as the guarantee and the Profine® quality.
A Rock vibration that restores salinity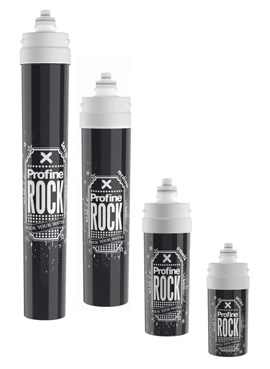 With Profine Rock, water will have the right "vibration". Available in four sizes to meet all needs, it is the ideal reverse osmosis post treatment in the domestic and industrial sectors, coffee machines and beverage preparation.
Read more Profine® Rock.
Zero is certified NSF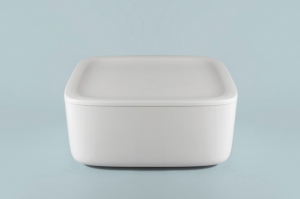 NSF is an American certification system adopted also in most of the English-speaking countries and considered valid also in many western countries. For each particular sector and object belonging to it, the NSF produced specific test and protocols that must meet the related pre-established standards. The WQA certified that Zero is in possession of all the requirements of the NSF legislation.