FIGHT TO PFC IS BECOMING MORE AND MORE HARDNED!
The first kit that removes PFAS from water is by Profine®. With its unique selective resin for fluorocarbons, you can use tap water again with tranquility.
Profine® PFAS removes odors, undesirable flavors and the perfluoroalkyl (PFAS) that may be in drinking water. It is a kit composed of two type of disposable cartridges for the treatment of drinking water with selective PFAS resin.
The filter can be easily installed at home but also in Ho.Re.Ca locations.
Drink home water is easy!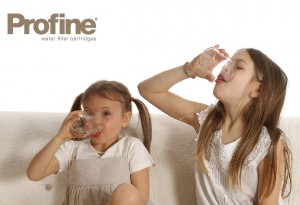 We all know that plastic bottles are not good for the earth, so to stop drinking bottled water is not to make a radical choice, but it hasn't been simple. Now it is. Just say stop to the glamour of the big advertisers and understand that,  by drinking the water from your tap, you will reduce your family expenses and safeguard the environment.
To learn more read HERE
How much can you save by drinking tap water?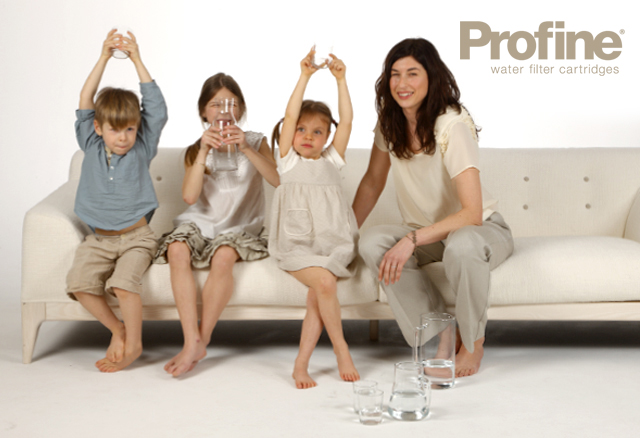 How much does your family spends on bottled water? What impact does this have on the environment? How much would you save if you drank the water from your tap?
All these questions can be answered using  Profine® calculator
1 Kit PROFINE® ® Replaces 10,000 plastic bottles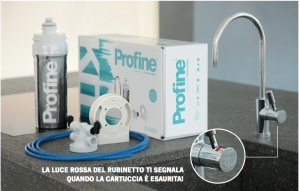 We buy water because often our household supply is simply not good enough. After all, why shoud you have to drink cloudy, unpalatable water?Fortunately, you don't have to. By installing the Profine® Kit for your drinking water you can ensure  that the water from your tap is of the highest quality, every day of the year. To learn more read HERE
Google