rock
Profine® filter cartridge
Profine® Rock has been designed for those who don't want to give up the safety of reverse osmosis to the detriment of salt content. Installed after Zero, it gives again the mineral salts to the treated water. It is also used as post-treatment in the industrial and professional sector, in machines for coffee production or beverage preparation.
Remineralization for drinking water
Profine® Rock remineralizes low salinity water produced by an osmosis system.The cartridge is disposable and the special formulation of the media keeps the pH within the limits established by Legislative Decree 31/2001. The cartridge with a composite structure is suitable for treatmentof drinking water in compliance with Ministerial Decree 25/2012.
TECHNICAL SPECIFICATIONS
MINI
SMALL
MEDIUM
LARGE
Maximum flow rate
1,5 l/min (90 l/h)
2 l/min (120 l/h)
3,7 l/min (220 l/h)
5 l/min (300 l/h)
Capacity
6.000 l*
10.000 l *
16.000 l*
25.000 l*
Working pressure
Min. 2 – Max. 6 Bar
Min. 2 – Max. 6 Bar
Min. 2 – Max. 6 Bar
Min. 2 – Max. 6 Bar
Temperature
Min. 4 Max. 30°C
(39-86°F)
Min. 4 Max. 30°C
(39-86°F)
Min. 4 Max. 30°C
(39-86°F)
Min. 4 Max. 30°C
(39-86°F)
Installation: upright. R head is required.
* Depending on the quality of the incoming water flow rates can vary considerably
WARNING: use in accordance with the directions.
DIMENSIONS
External diameter: 87.4 mm
Small cartridge high: 269 mm
Medium cartridge high: 384 mm
Large cartridge high: 529 mm
DISPOSE OF THE SPENT CARTRIDGE RESPONSIBILY
Dispose the exhausted cartridge in compliance with Decision 2000/532/CE (code 15 02 03 EWC)
CARTRIDGE REPLACEMENT INSTRUCTIONS
1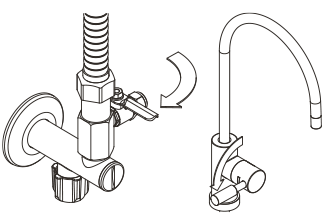 Close the water inlet valve and open the outlet valve.
2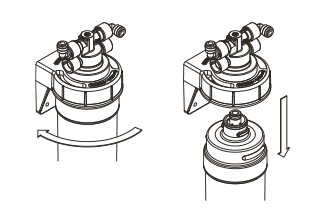 Turn the cartridge a ¼ turn to the left and pull it out.
3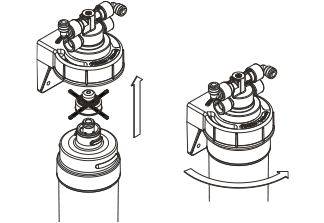 Remove the cap seal and moisten the O-rings with water. Push the cartridge up and turn it a ¼ turn to the right.
4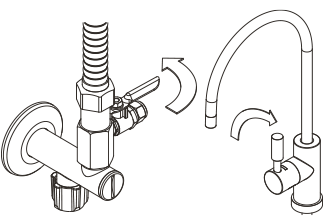 Open the water inlet valve and allow the water to run for 5 minutes before taking any.