Domestic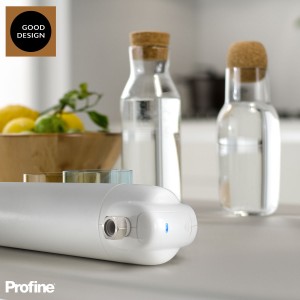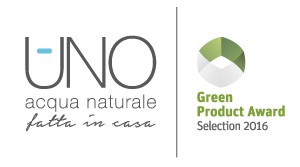 UNO IS GREEN PRODUCT AWARD SELECTION 2016
900 bottles for a total of 30 kg of plastic, 180 kg of CO2, 1.09 kg of sulfur, 0.79 kg of monoxide, 33 l of diesel oil and 43 kg of oil that don't go in the environment. How is it possible? If a family of four people drinks tap water with UNO. It was setected Berlin the Green Product Award.
Profine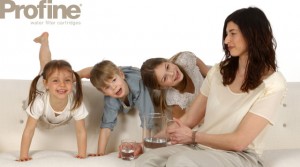 GREAT-TASTING FOR SURE WATER!
Our laboratories confirm: Large Profine® Silver cartridges filter up to 12 thousand USgal of water. The same safe water as the one of three pools put together with a single cartridge. Silver are born to microfilter water and give maximum safety for those who drink.
Profine